[ad_1]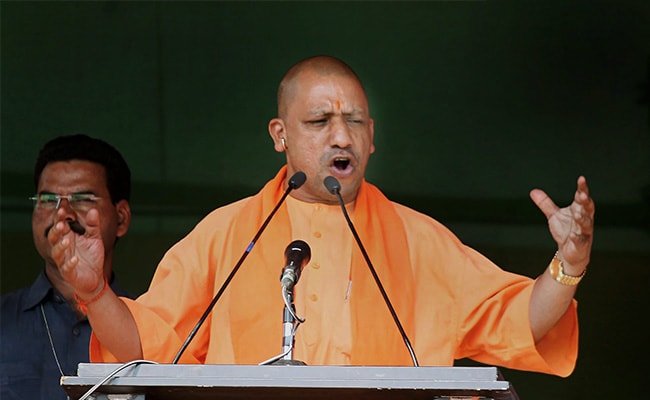 Lucknow:
Amid furious nationwide debate over "love jihad" – the right-wing conspiracy theory that Muslim men enter into relationships with Hindu women to forcibly convert them – the Uttar Pradesh government on Tuesday evening passed an ordinance to check forced religious conversions.
The ordinance comes after the Allahabad High Court, in a significant verdict, cancelled a case against a Muslim man by the parents of his wife, who converted to Islam last year to marry him.
"Interference in a personal relationship would constitute a serious encroachment into the right to freedom of choice of the two individuals," the court observed.
"The Courts and the Constitutional Courts in particular are enjoined to uphold the life and liberty of an individual guaranteed under Article 21 of the Constitution of India," the court added.
"We do not see Priyanka Kharwar and Salamat Ansari as Hindu and Muslim, rather as two grown-up individuals who – out of their own free will and choice – are living together peacefully and happily over a year," a two-judge bench said.
The ordinance also comes less than a month after Chief Minister Yogi Adityanath cited an Allahabad High Court order to invoke "Ram naam satya" – a Hindu funeral chant – to issue a thinly-veiled threat to "those who… play with our sisters' respect".
Shortly after the Chief Minister's comment the state government said a "strict law" would be passed; Law Minister Brijesh Pathak told news agency PTI there had been a "rise in such cases… (and) caused social disharmony and enmity."
"Love jihad" is a pejorative used by right-wing groups to target relationships between Muslim men and Hindu women, which, they say, is a ruse to forcibly convert the women.
Relationships between Hindu men and Muslim women are ignored.
It is a term not recognised by the centre. In February, the Union Home Ministry told parliament that "love jihad is not defined in law" and no such case had been reported by central agencies.
That, however, has not stopped a number of BJP-ruled states, including Karnataka, Madhya Pradesh and Haryana, from insisting they will push through "anti-love jihad" legislation.
[ad_2]

Source link